20.10.2021. - 5 min read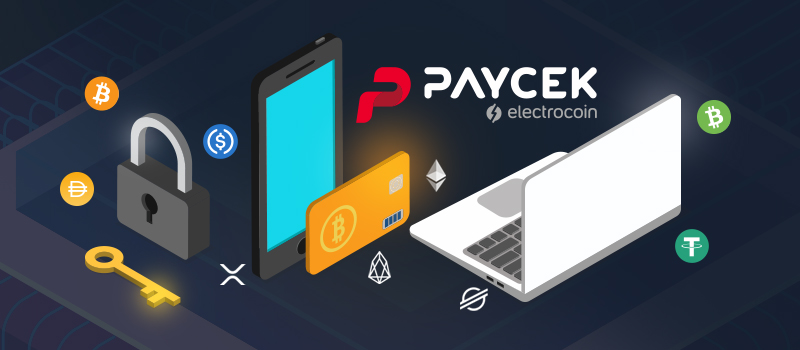 You are new to the crypto world, you have heard about bitcoin and cryptocurrencies and would like to get started, but you are not sure how?
Just as you need a wallet to hold "paper" money, you also need a cryptocurrency wallet to hold different cryptocurrencies. The principle is similar to online banking.
You choose where you want to open a cryptocurrency wallet and use it in a similar way to online banking.
We bring you a basic overview of cryptocurrency wallets, with all the advantages and disadvantages.
Cryptocurrency wallets can be divided into non-custodial and custodial wallets.
Non-custodial wallets include:
Paper wallets
Web wallets
Mobile or desktop wallets
Hardware wallets
Paper wallets are not recommended for everyone because you have to print the necessary data and store it on paper, and you also need some prior knowledge in order to "activate" the wallet on the Internet.
The most popular web wallets are: Mew, Blockchain, Cryptonator, Spectrocoin, Coin wallet and others. It is considered that these wallets are the least secure due to reduced protection and frequent cases of hacking, and it is recommended that only the so-called "current or liquid" funds you need on a daily basis are kept on those wallets.
The most popular mobile / desktop crypto wallets are: Trust, Coinomi, Exodus, Electrum, Samourai, Metamask… They are mostly easy to use and safer than web wallets, but in case you lose the data on your mobile or computer due to a virus you are at risk of losing your crypto assets as well (if you have not stored unique phrases).
The most popular hardware wallets today are Ledger and Trezor. They are considered the most secure cryptocurrency wallets because access to cryptocurrencies is achieved through a special external hardware device similar to USB that you use to confirm each transaction. When not in use, the device is offline and no one can access or hack it.
We advise you to keep the cryptocurrencies you are holding and do not want to spend on a daily basis on this type of external device.
Custodial wallets, as their name implies, are cryptocurrency wallets that a third party is managing for you. They are most common on various crypto exchange service providers where you trade your crypto funds. The most popular are: Binance, Coinbase, Kraken, Bitfinex, Bitrex, KuCoin, Huobi Global, Hotbit, Bitstamp, Liquid, Bitmex, Bithumb, bitfFyer, FTX, Coinone, crypto.com, Poloniex, Wirex.
The biggest problem with these cryptocurrency wallets is that you have no control over those assets - if the stock market closes, you lose your crypto funds. There is also a serious risk of hacking.
The most important rule in the crypto world is the following: "Not your keys, not your coins" which means that if you do not have access to your private key then you do not have control over your cryptocurrencies.
When you first buy cryptocurrencies, you get 2 so-called keys; a public and a private key. The public key represents the address that is visible when you send cryptocurrencies to someone, and the private key serves as your password and ensures that only you have access to your funds and no one else.
With custodial wallets on crypto exchanges and some other crypto web wallets you do not receive or know the private key which means that you have no control over your cryptocurrencies.
If you have earned some cryptocurrencies and want to pay for a certain product or service through the Paycek electronic payment service for cryptocurrency processing, here is what you need to pay attention to - although you can pay with cryptocurrencies at all PayCek points of sale, there are some restrictions related to the different types of crypto wallets.
Payment is only possible using personal wallets (transactions paid by custodial, i.e. third party exchange wallets will usually not succeed!) and it is necessary to choose the recommended transaction fee amount. When paying with XRP, XLM and EOS, make sure that your wallet recognizes the "tag" or "memo ID" (that has several digits) when scanning the QR code - if it doesn't, you must manually add the specified "tag" or "memo ID" in the provided field in the wallet.
From a technical perspective, all personal wallets are compatible with the PayCek service, while all custodial exchange wallets are not compatible. Most often, unsuccessful payments occur due to the use of custodial exchange wallets, such as the Binance wallet. Exchanges charge an additional transaction fee from the amount paid by the customer, so there is always an insufficient amount to settle the bill. Furthermore, exchanges do not send the transaction immediately to the blockchain but bulk the transactions in their blocks - transactions are completed every 15-30 minutes. This can cause a timeout for your payment transaction since the timeout for crypto payments at PayCek points of sale is 15 minutes. If a buyer is paying through Binance, Binance states the exact fee when sending, so the buyer would have to manually increase the total cryptocurrency to be sent by the transaction amount (because otherwise he will have insufficient amount to pay, as it will be deducted from the amount of the invoice). What we are doing systematically is raising public awareness of the benefits of using personal wallets such as Trust or Exodus.